Korma
Sauce

PRODUCT DESCRIPTION
Shan Korma Cooking Sauce helps you recreate the authentic traditional taste of divine Korma which is a true legacy of the Mughlai cuisine.
PACKAGING
350g Serving Suggestion
Ingredients
Canola Oil
Onion
Ginger Julienne
Salt
Yogurt (Milk)
Red Chili
Paprika
Coriander
Cinnamon
Aniseed
Cumin
Turmeric
Muskmelon
Dried Papaya Powder
Black Pepper
Green Cardamom
Clove
Bay Leaf
Corn Flour
Sugar
Hydrolyzed Soy Protein
Citric Acid
Natural And Artificial Food Flavour
Sodium Benzoate & Sodium Sorbate
Allergy Guide
Store in a cool and dry place. Refrigerate once open.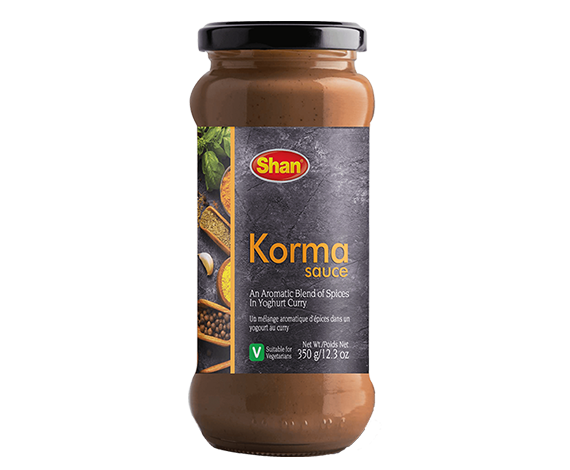 Cooking
sauces