Meat
Tenderizer

Product Description
Shan Meat Tenderizer helps you with the less tender cuts of meat, making it easier for you to prepare and enjoy different meals.
PACKAGING
40g Serving Suggestion
Package List
| TYPE | FORMAT | SIZE |
| --- | --- | --- |
| SP | Powder | 40g |
Ingredients
Salt
Sugar
Raw Papaya Powder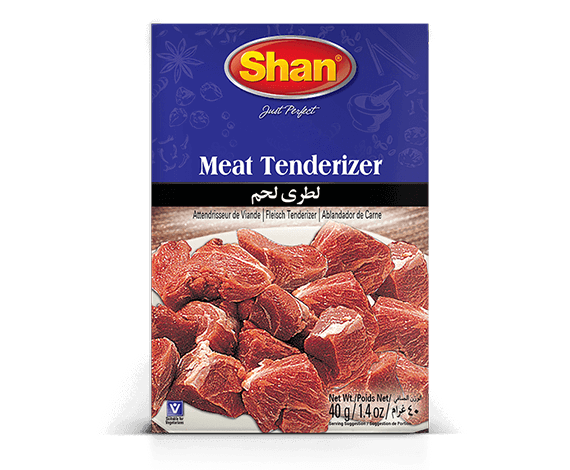 COOKING
RECIPE

Steps of Cooking
Mix 1 tablespoon Shan Double Strength Meat Tenderizer Powder in 4-6 tablespoons water.
Apply on meat. Set aside for 45 minutes, then use as desired.
Shan Meat Tenderizer Powder can be used to make Mutton, Beef, Prawn, Lamb or Chicken more delicious.
Meat
Tenderizer