Meat
Masala

Ingredients
Coriander
Red Chili
Fennel
Turmeric
Cumin
Mustard
Black Pepper
Cinnamon
Salt
Fenugreek
Green Cardamom
Nutmeg
Star Aniseed
Garlic
Clove
Mace
Curry Leaves
Sugar
Silicon Dioxide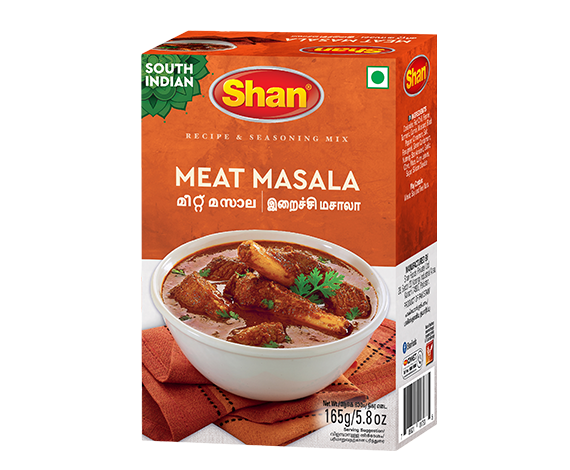 COOKING
RECIPE

Steps of Cooking
Add Shan Meat Masala and salt to meat, rub and leave for 10 minutes.
Heat oil in a pan, fry sliced onions until light brown. Add ginger paste, green chilies, curry leaves & stir fry for 2-3 minutes
Add meat and water 4-5 cups (800ml-1000ml) and cook until meat is tender.
South
Indian